Do Not Step in this Terrifying Nation!
Do not, I repeat do not ever visit Pakistan. It is one of the most terrorized nations on the face of the earth. The people are full of hatred and the land is a dark graveyard. You do not believe me, let me show you the dark side of Pakistan.
Hunza Valley
In the northern areas of Pakistan, in the region of Gilgit-Baltistan lies this horrendous land. See yourself the dark side of this land and the people.
Will you dare to visit this horrible place?
Swat
You must have heard about this place. Few years back, Located in KPK, Swat was the home to the most terrifying people in Pakistan. And yet the area is still under dark time. See for yourself!
David Beckham, we all know him and love him. But who's the little girl with him?She is the so-called daughter of Swat. And if you know the story, you would remember what the Taliban had done to this poor soul. This is Swat!
Chakwal
In the southeast of Islamabad, the city of Chakwal stands on the ground. What you'll encounter here, will surely show the real picture of the Punjabis.
Even the kids are holding guns. How cruel!
Quetta
They say Quetta is the heart of Balochistan. If the heart appears like this, I wonder how the soul would appear!
A man with a killer mustache!
Islamabad
And here comes the city, where the leaders sit holding the charge of the nation. The darkest and the deadliest city of all, Islamabad.
It seems like this building is about to throw tons of missile!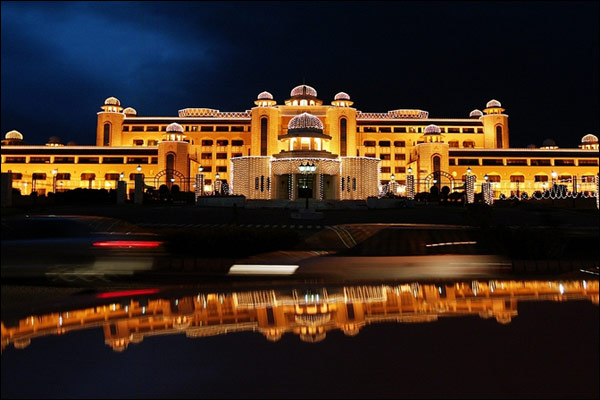 Is this the house of Kremlin?
Where do You Find the Terrorists or the Terrorist Activities?
From the North to the South, and from one border to another Pakistan is not as bad as the world says. No doubt that Pakistan has seen some worse days and is still in chaos. But it doesn't mean that Pakistan is one of the worst places to visit or spend days.
And if you would like to seem more, you must see read the following as well: